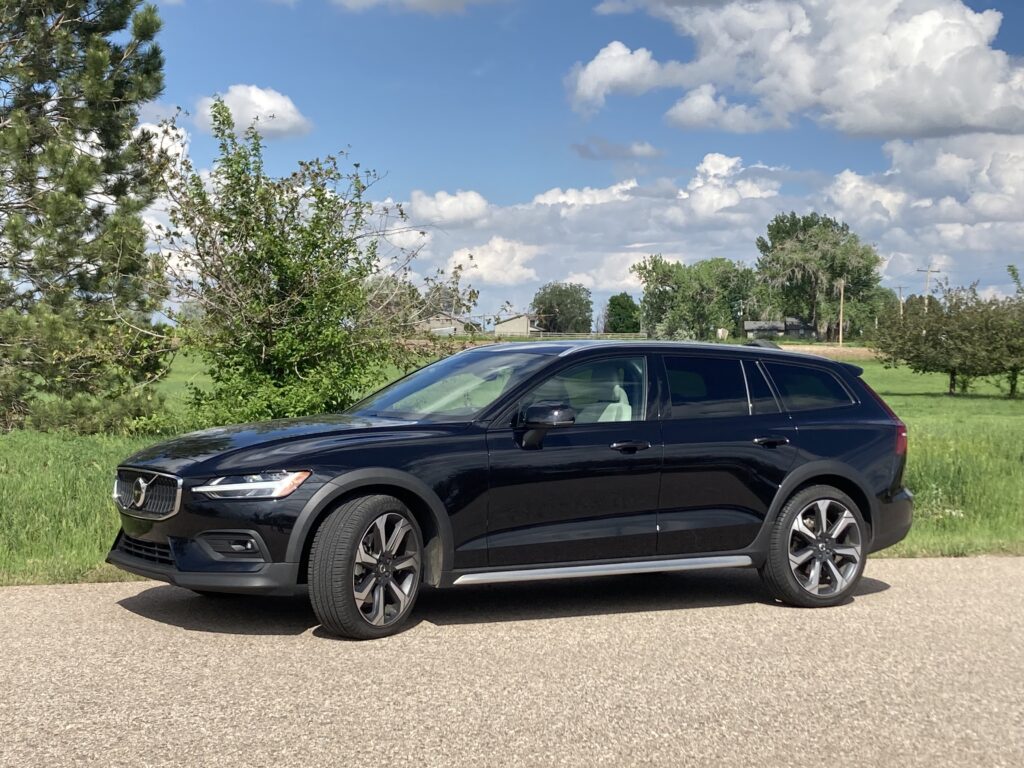 Have you ever seen a beautiful wagon? Me neither, until the 2023 Volvo V60 Cross Country B5 all-wheel-drive model showed up at my home. Its blackstone finish is almost majestic in appearance from the nifty nose and Thor's Hammer LED headlights out front of the sloping hood, over the raked windshield and flow of roofline to the large taillight clusters.
It's a five-passenger compact model of 188.5 inches in length and wheelbase of 113.2 inches, with luxurious interior accommodations.
The B5 engine designation, replacing the former T5, is for a new, turbocharged 2.0-liter, 4-cylinder of 247 horsepower/258 torque, 8-speed Geartronic transmission and all-wheel drive. An added boost is a 48-volt mild hybrid system for starting the car and passing, as well as slowing when it utilizes regenerative braking.
Performance is smooth and ride is comfortable with Volvo's typically wide, supportive seats. One of my many great drives was a September night 20 years ago from Ashland, Ore., to Winnemucca, Nevada, in a front-drive Volvo V70 wagon on a straight, lightly used highway which invited excellent miles-per-hour. That drive will be one of many featured in my book, "2,600 Cars and a Dog Sled," scheduled for publication this fall.
Last week's '23 V60, riding on Pirelli 245/40R20 tires, averaged 25.5 miles per gallon; its EPA estimate is 23/30. The V60 is built at Ghent, Belgium.
Twenty-inch, seven-spoke wheel kit with all-season tires, Bowers and Wilkins premium sound and ventilated nappa leather seating helped push sticker price from base of $54,100 to $63,585. A new Google-based infotainment system has been added. Cargo space behind the rear seat is 23 cubic feet.