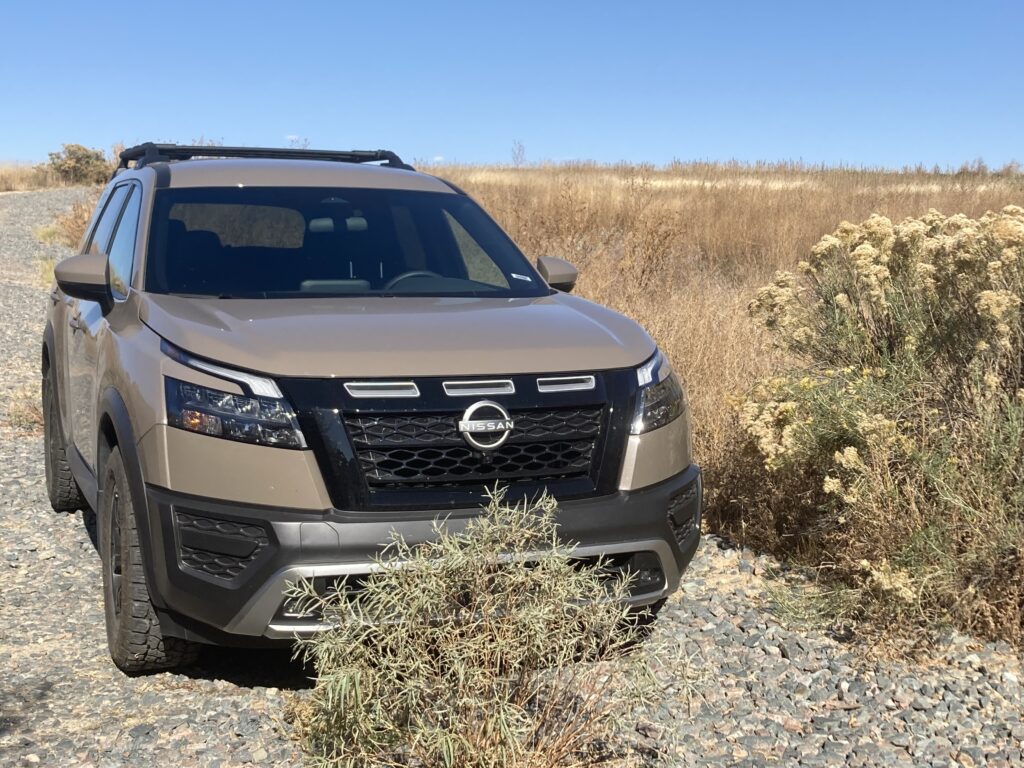 A bit more rugged-looking is the consensus on the 2024 Nissan Pathfinder in its relatively new Rock Creek trim level.
Power is delivered from a 3.5-liter V-6 engine, with 9-speed automatic transmission and Intelligent 4X4 (basically all-wheel drive), with offroad-tuned suspension. Horsepower is boosted from a normal 284 to 295 for the Rock Creek trim, which also provides seven Drive modes, including Sand and Mud/Rut aimed at offroading.
An Auto mode automatically adjusts power between front and rear wheels, while a hands-on Pro pilot assist system offers lane-keeping, throttle and brake control.
Acceleration response is smooth and plenty powerful at highway speeds, though it is not as instantly responsive as some competitive V-6s at the various rates of speed. When properly equipped, the Pathfinder can deliver up to 6,000 pounds of towing capability.
Inside, the Pathfinder is roomy and comfortable, with seats of leatherette edges and durable-material centers. Rock Creek badging adds to the offroad image presented by the Pathfinder. Its high-riding dash and hood can reduce visibility to the lower areas out front.
Among competitors are the Jeep Grand Cherokee L, Toyota Grand Highlander, Mazda CX-90, Volkswagen Atlas, Kia Telluride, Dodge Durango and several others.
The Pathfinder carried Jan and me on Sunday out to the home of Brent and Tina Wells in Windsor for the 1st birthday of their youngest grandchild, Kade. EPA estimates for the midsize Nissan SUV are 20/23 miles per gallon; my overall average for 220 miles was 21.9.
Sticker price on the big unit is $45,920, including forward-collision and blind-spot warning, automatic emergency braking, second-row captain chairs, remote-engine start and leather-wrapped steering wheel.
The Pathfinder, built in Smyrna, Tenn., is in its sixth generation. It dates back to 1985. The Rock Creek trim was added for the 2023 model year.