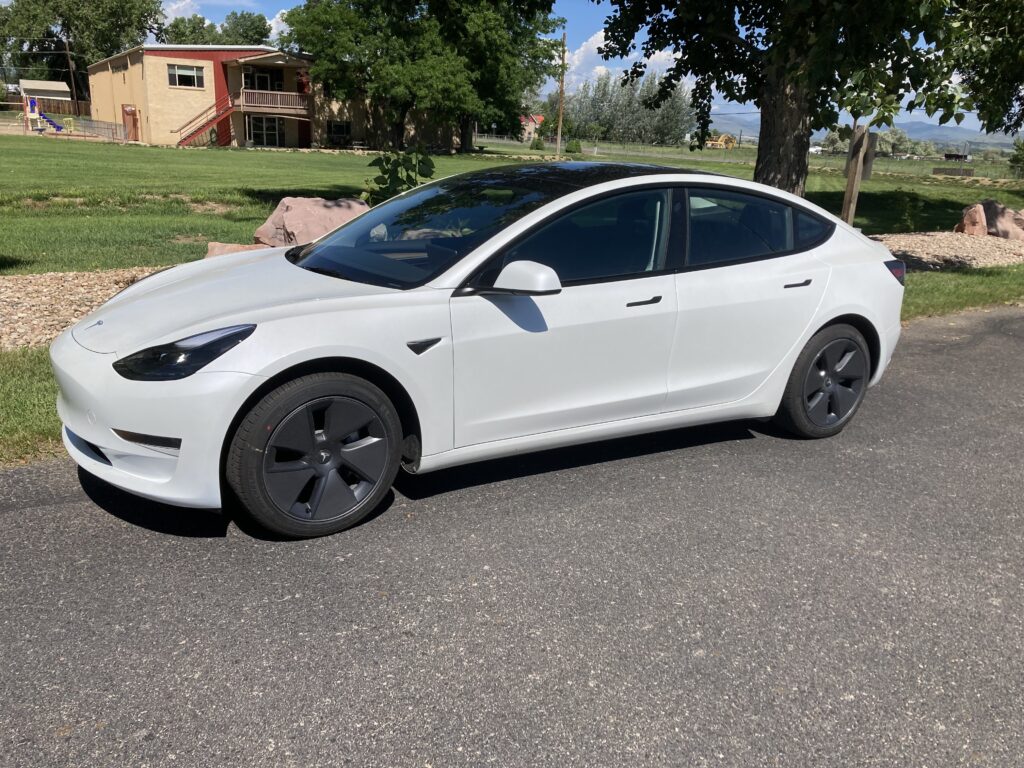 Made available to me for a short drive in late June was the hot-selling 2023 Tesla Model 3 all-electric sedan.
With Richard Maxfield of Greeley as a passenger, I pulled the 2024 Subaru Impreza hatchback into the parking area of the Tesla Service Center in Loveland. Within 10-15 minutes, I was in the driver seat of the Tesla 3 heading south out of Loveland.
The smooth-operating Tesla Model 3 is of rear-wheel drive, with an electric motor at that axle, and has a strong regenerative braking system.
Estimated electric range from the Model3's lithium-ion battery pack is 272 miles. Of a question I posed of what is the battery's biggest drain from range, other than normal power use, Nate from the service center said, "In these parts it is cold weather."
Sticker price on the model I drove is $41,380, though buyers are eligible to qualify for federal tax credits.
Maxfield a year ago purchased a new Tesla Model Y and took delivery at the Loveland service center.
The Model 3 was introduced by Tesla in 2017.
The top 10 sellers of electric models in the U.S. for the first six months of this year are led by:
Tesla Model Y with 190,500, followed by
Tesla Model 3 with 121,500;
Chevrolet Bolt 33,659;
Tesla Model S 19,100;
Volkswagen ID4 with 16,448;
Ford Mustang Mach-e 14,040;
Hyundai Ioniq 5 with 13,641;
Tesla Model X 11,900;
Kia EV6 with 8,328 and
Rivian RIT 7,811.